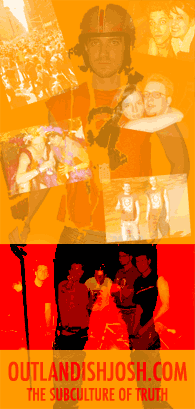 ---
Outlandish: The blog
About: Who is this guy?
Life: The adventure of a lifetime
Art: My church
People: Make it worthwhile
Politics: The art of controlling your environment
Work: Necessity, purpose, honor
Contact: Only connect



Outlandish Bulletin:
Want to (infrequently) Outlandish-up your Inbox? Gimme yr email:


Vintage Outlandish!
This Content From 2003 (or earlier) see index
[outlandish] | [my story] | [love] | [sin] | [places] | [philosophy]
The Farm
Sanctuary! Sanctuary!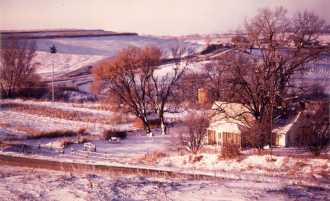 Bill grew up on this farm. He lives there now. I've spent summers and winters there in younger days, played baseball, watched tornadoes, caught some serious air on a home-made toboggan (sheet-metal roofing curled up at one end) and generally been a nature boy. One of the first ways Bill and I bonded was by going "Coyote Hunting", wandering the hills behind the farmhouse in search of the illusive howling canines under impossibly starry skies. Good Times.
I'll go back to visit and recharge my batteries some day soon. It's another place I have big plans for. Demolition derby plans...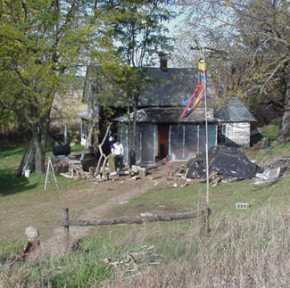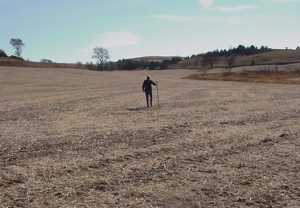 [outlandish] | [my story] | [love] | [sin] | [places] | [philosophy]
Blogroll: Stuff I read often, other blogs I know and love.
ERROR: http://rpc.blogrolling.com/display_raw.php?r=c9e57b8bb9c852acff2931f6bb75d3e0 is currently inaccessible
Trips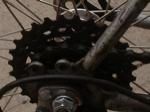 8/02/03

Big Wheels in Berkeley
I scored a set of west-coast wheels today at the Ashby BART station flea market. It's a very tall schwinn road bike, black, deceptively heavy but smooth-riding. Thirty-five dollars to boot. I oiled and cleaned the works, dialed in the bakes and took it out for a shake-down cruise immediately. Nice riding on a beautiful saturday, realizing how out of shape I am as I wheezed my way though the hilly area behind the Berkeley campus.

After about an hour I started to get the swing of it. Made some minor mechanical adjustments (including a free wheel truing at the bike collective on Shattuck), drank a few liters of water and started finding my groove, cruising up and around and ending up with a beautiful view of the whole bay. The roads here are not kind to the speed inclined -- too many stop signs and crosswalks and lights -- but it was good to get out and proj for a while. This changes my summer dramatically.
Smother Me With
Filthy Lucre